Categories: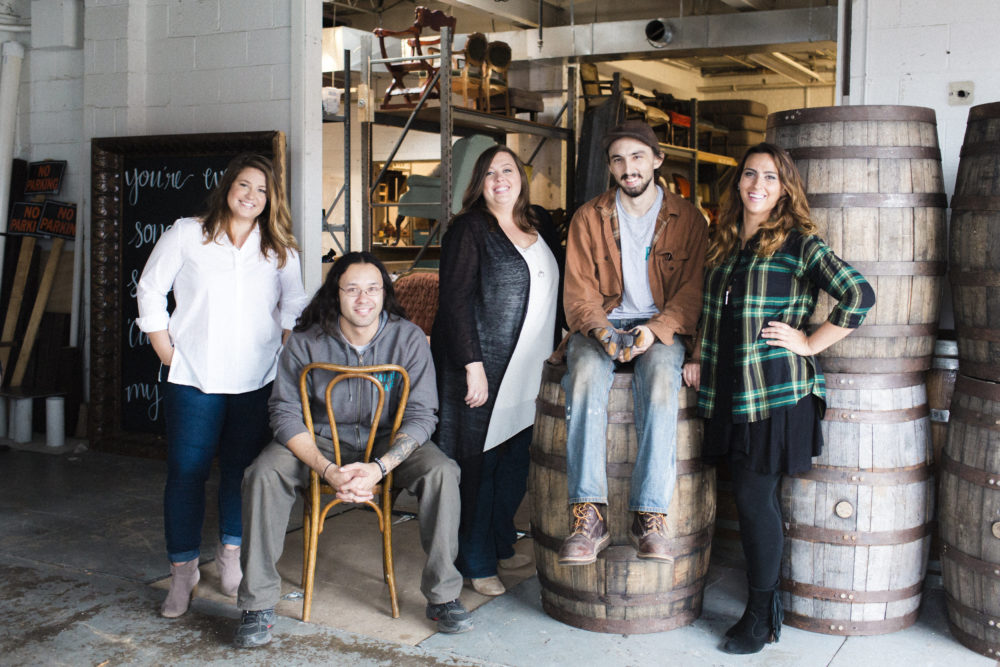 Year four began with the major overhaul of our new space, bringing us to a total of 10,000 square feet here at #highpointandmoore.  As a brief reminder, we left off yesterday in year 3 looking at a space that was pretty dark, damp, and not exactly in line with our aesthetic preferences (as you can tell by the look on Perkins' face).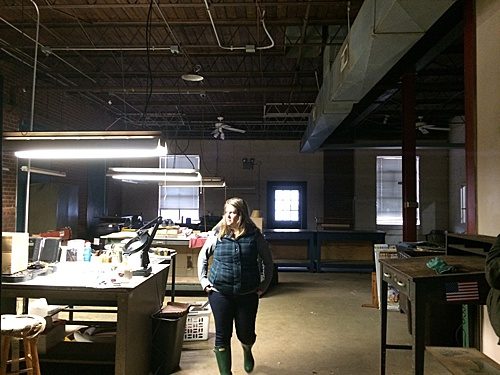 As people who spent a good chunk of their time turning junk furniture into beautiful rentals, we didn't scare too easy!!  So, we took the end of the summer of 2015, rolled up our sleeves, and got to work on emptying, cleaning, painting and prepping our new space!!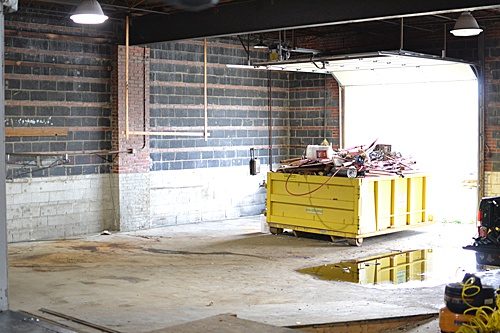 We bribed our friends with snacks, tunes, and the pleasure of our company to help us paint!!  (Thanks Tart Event Co. – y'all are the best!!)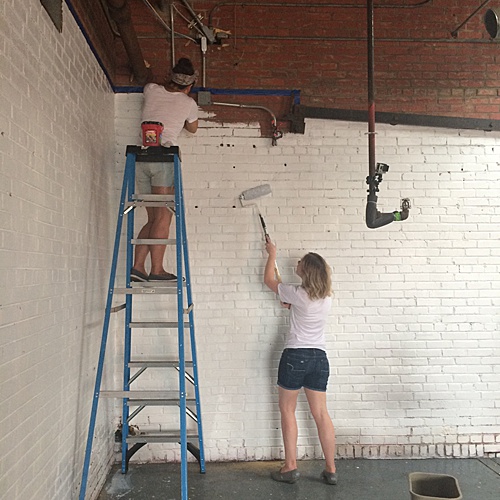 …and then we started filling it with CHAIRS! (did you expect anything less????)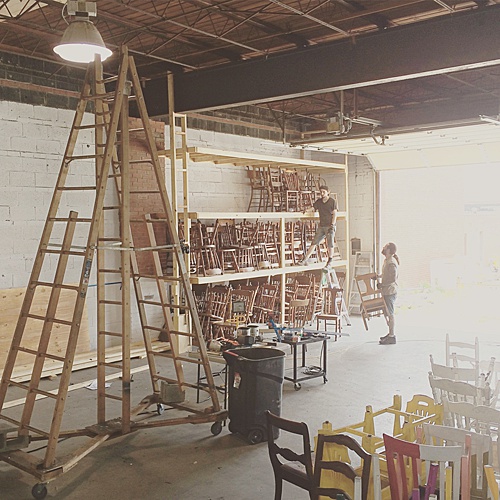 The finished product was more than we could have ever asked for, and you can see the entire transformation here! (thanks to Stephanie Yonce Photography for capturing the space in all it's glory!!)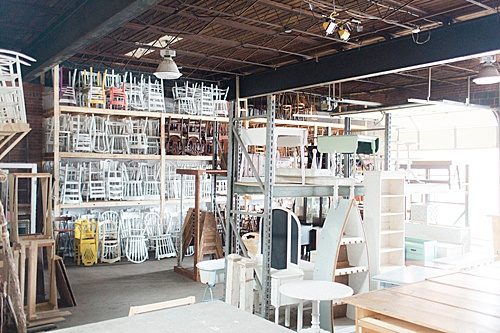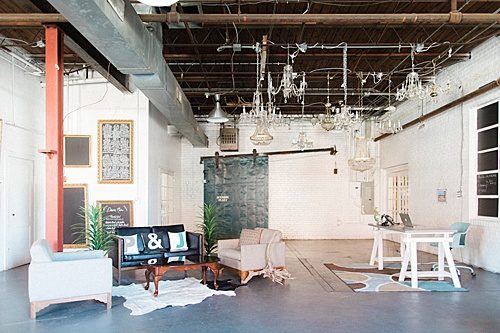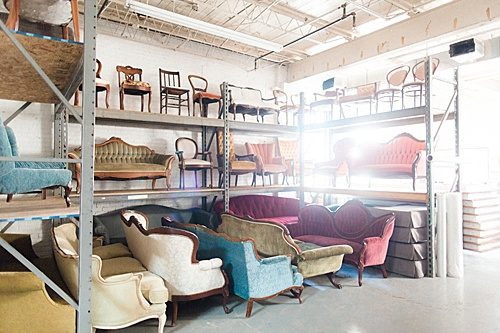 …and this is how Perkins felt about it when we were done: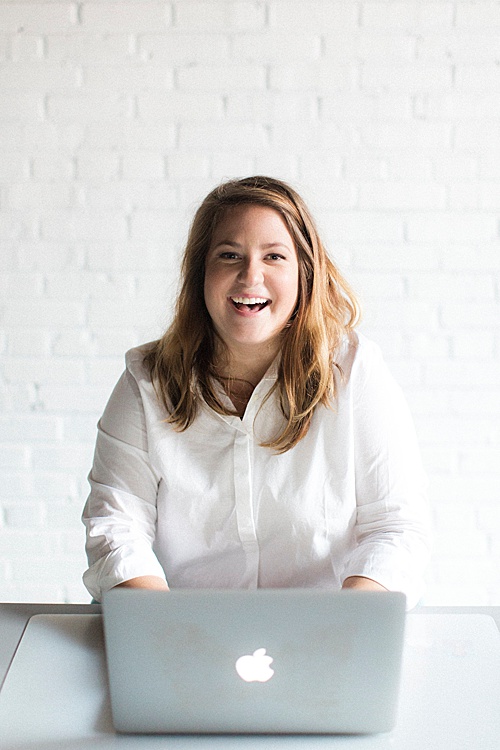 Between moving sessions, fulfilling client orders, and taking snack breaks, we also launched the P&J Coaching program.  We had been chatting with so many members of the specialty rental community and realized there were limited resources to help new companies get started, make great decisions, and grow their businesses!!  This has been an amazing experience for us, and has allowed us to share all the information we wish we had when we started!!!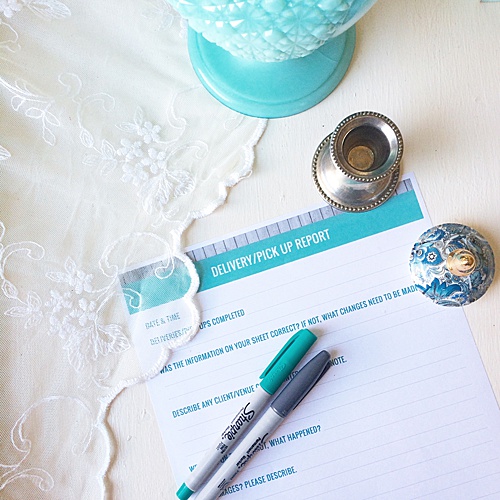 In year 4, we were yet again blown away by the artists and creatives we had the opportunity to get to know here in the space.  One of our favorite (and nicest!!) people that we had the pleasure of meeting was Kiana from Tulipina.  The entire group of people at her Richmond workshop were not only super sweet, but they created some GORGEOUS things here in the space!! (photos by Corbin Gurkin).  You can see all the gorgeous photos from that event here!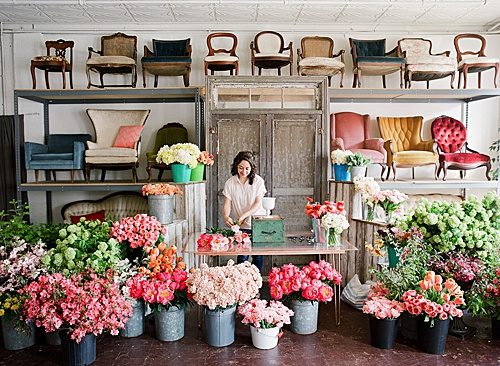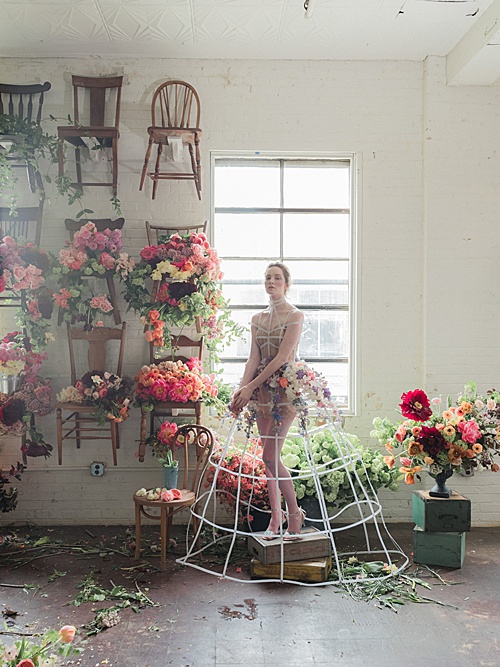 Another amazing opportunity to collaborate came along when we joined a wonderful group of #friendors to give away a wedding to a deserving couple!  We loved working alongside Tart Event Co, Katelyn James Photography and Amanda Veronee at Big Spring Farm, and you can check out all their hard work and efforts on making this special day happen here! (Photos by Katelyn James Photography)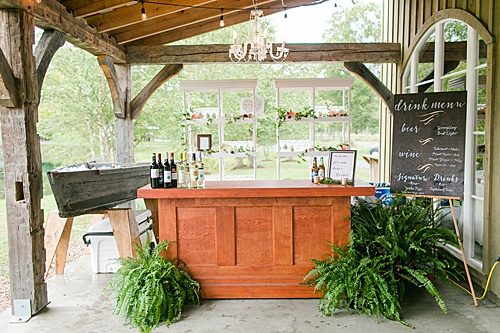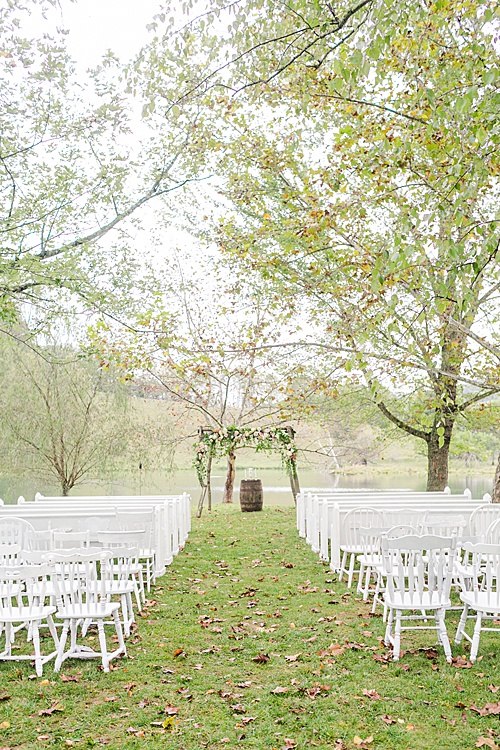 Our new space meant we had more room, more orders, and more clients, so we were thrilled to expand #teampandj by one more member!!!  In the fall of 2015 we brought Mandy on as our Studio Coordinator, and she was immediately a perfect fit!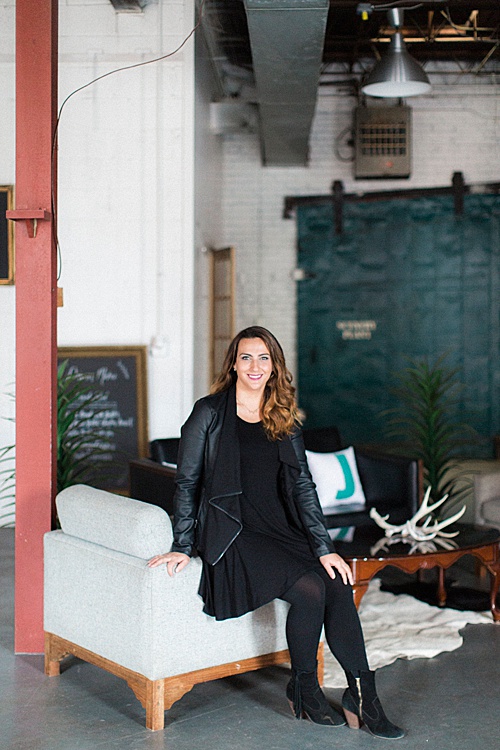 With Mandy on board, we were ready to do grown-up "team" things, like take serious staff photos:
(ok – maybe not too serious!!)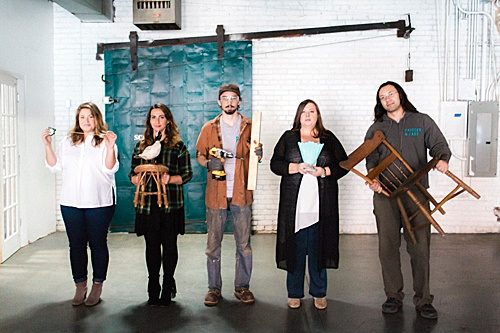 (Team photos by Stephanie Yonce Photography)
Year 4 was BUSY. Lots of client orders, lots of new opportunities, but we also made sure we saved time for fun things, like birthday celebrations…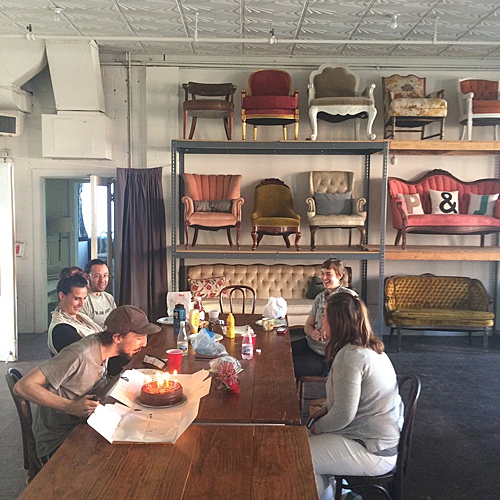 …company field trips to exhibits about chairs…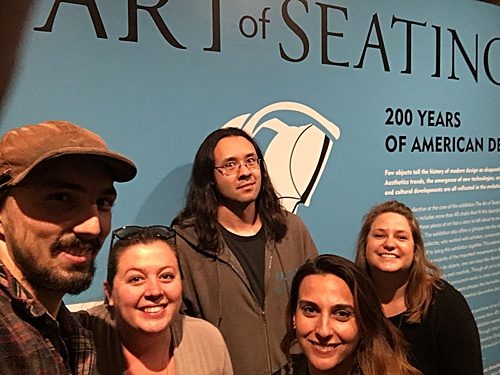 …warehouse picnics…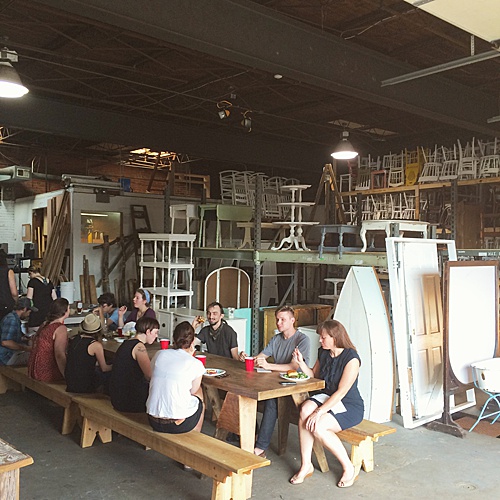 …and ice cream sundae parties, OBVIOUSLY.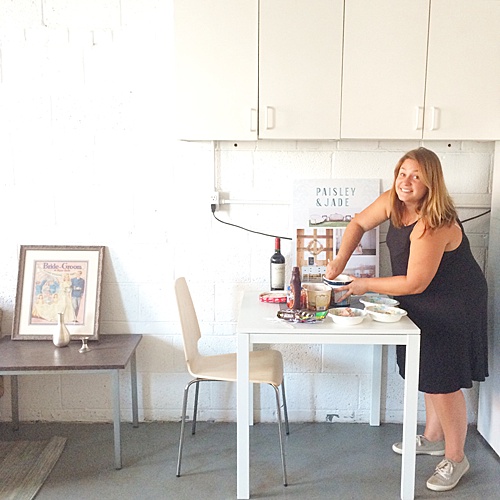 In between all that stuff though, we did do plenty of furniture moving: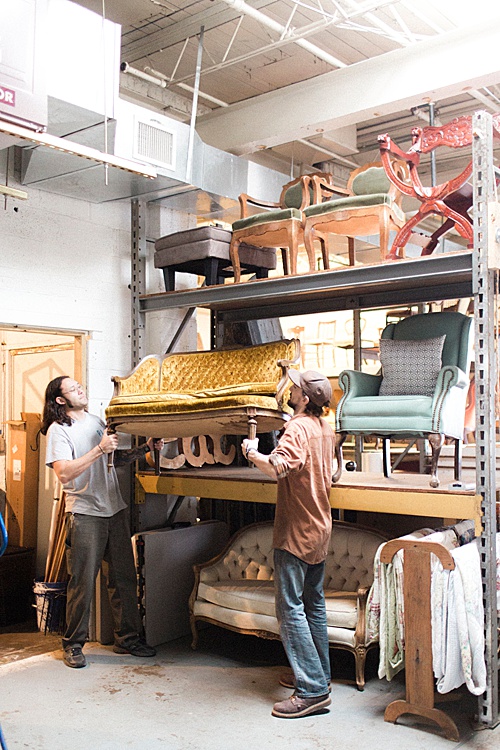 …and more furniture moving…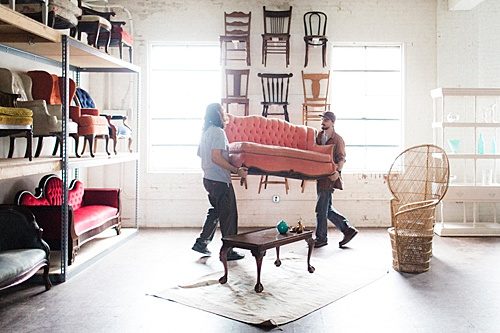 …and email answering…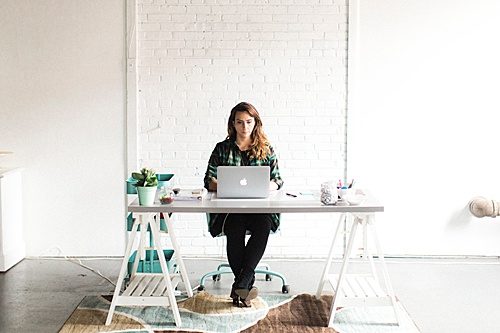 …and whatever you call what Morgan and Perkins are doing here. Gleefully agreeing that they hate getting their photo taken?  Smiling while pretending their email inboxes aren't overflowing? Or perhaps (most likely) pleasantly discussing what snacks will be served at the next company event? (Photos by Stephanie Yonce Photography)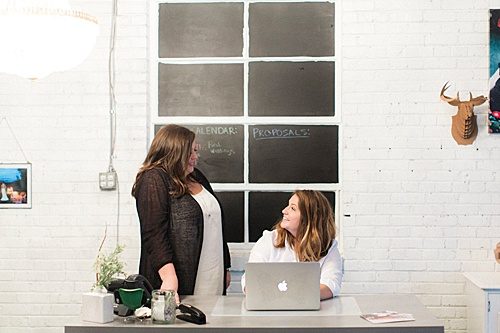 Year four also brought the second summer of our internship program, and as you can see, Jana fit right in!!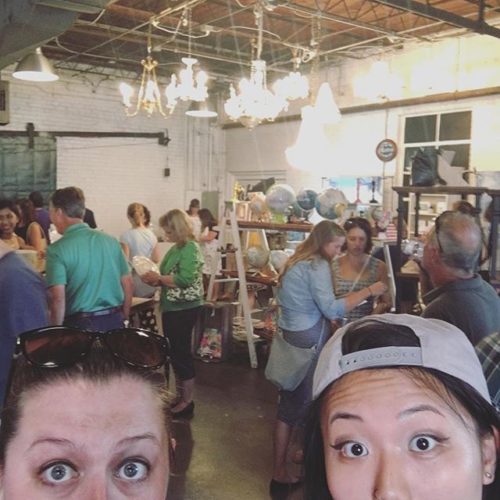 We also launched our philanthropic partnership program in year 4, where we select a non-profit partner to support all year long with rentals, volunteer time, donations, and participation!  Our first partner was the American Diabetes Association, and we loved participating in events such as the Step Out Walk to Stop Diabetes!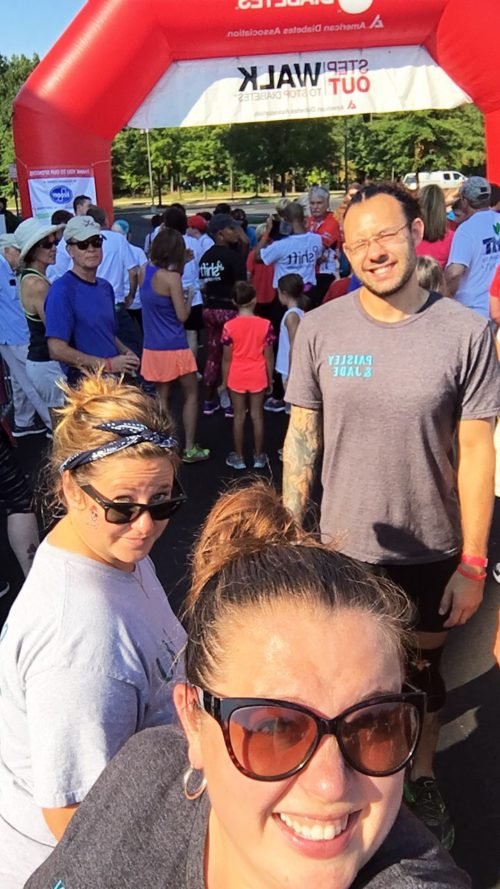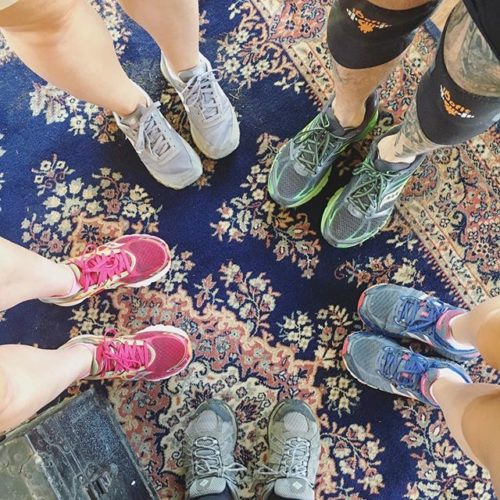 P&J grew in a lot of ways in year four, but one of the major changes to our business was our pivot towards in-house designed and built rentals.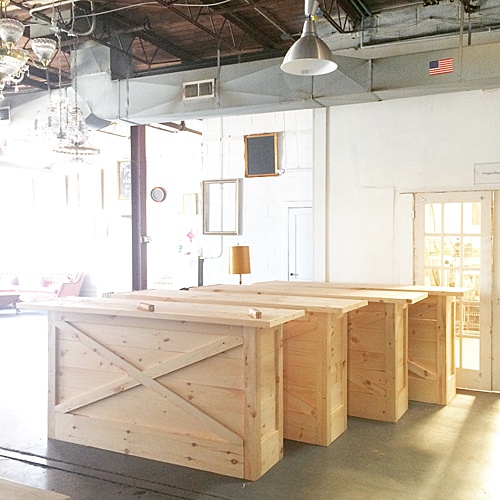 Thanks to our team, their ideas, their skills, and willingness to take risks, we began to roll out multiple quantities of unique #pandjpretties, such as our Lodge Bar (above), and our Aperture Cocktail Table (which Tyler designed and shows off the prototype of below).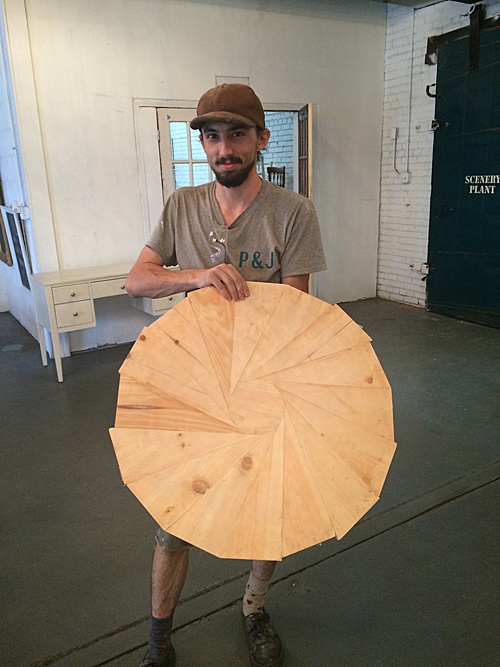 We also produced a pair of GIANT reindeer, so there's that.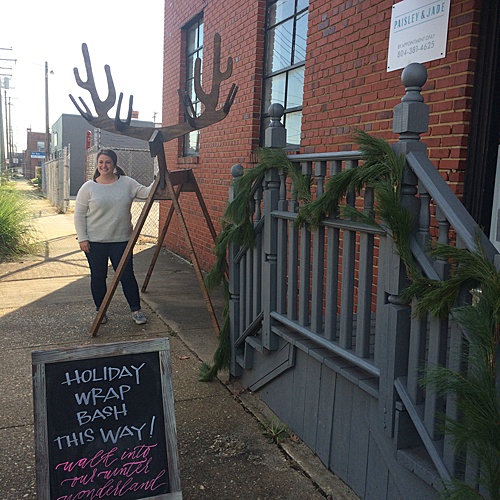 We also made some major inventory purchases, including one of our favorite collection items, our canvas tent!!!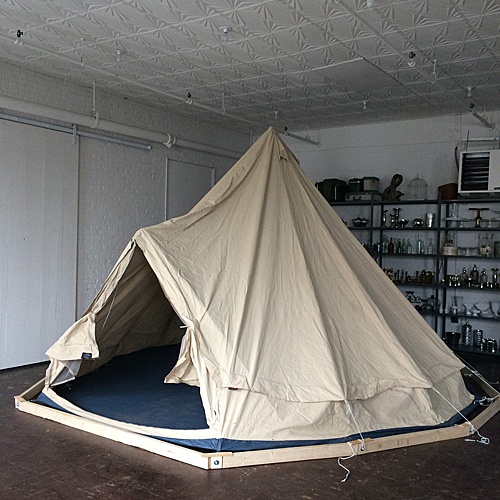 (You know, in case we want to enjoy our coffee in a tent in the showroom sometimes)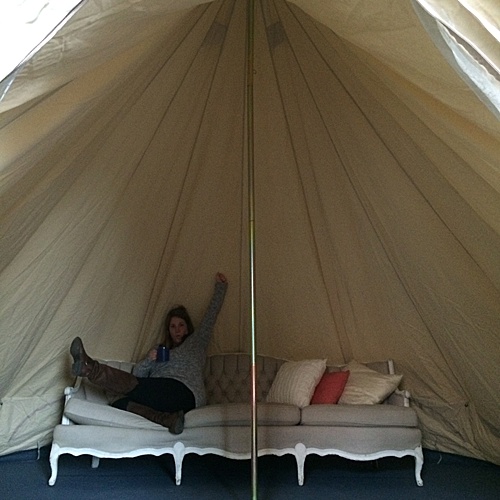 It's amazing to look back and see how much happened in year four, but even crazier is how much has changed in the year since then!!!!!  Tune in tomorrow for part 5 to meet the rest of the #pandjpeeps that have joined us since and meet all the amazing folks we've gotten to work with along the way!
-Perkins & Morgan
 Paisley & Jade is a vintage & specialty rental company based in Richmond, VA and serving Virginia, North Carolina and Washington, DC.  We maintain an inventory of gorgeous & unique furniture and decor pieces that you can use to create one-of-a-kind event spaces, weddings, photo shoots, and trade show displays.  To learn how Paisley & Jade can help enhance your next  visual display or special event, please contact us today!